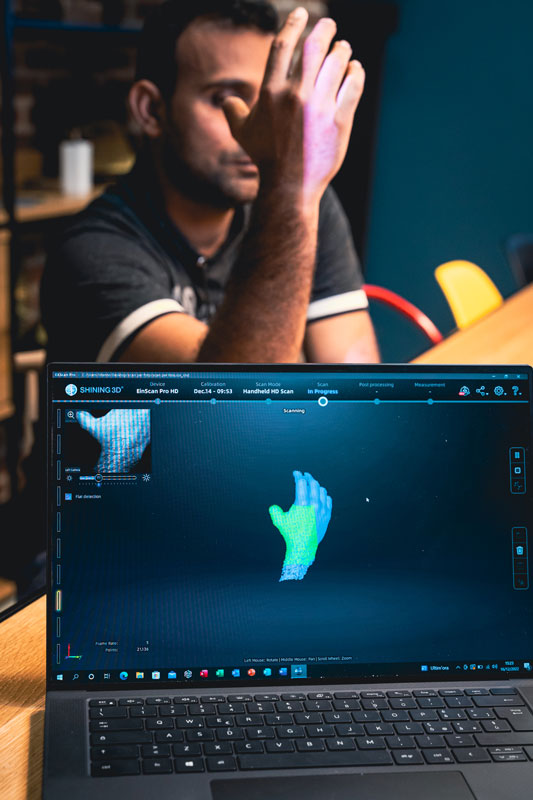 Procosil Srl makes use of 3D printers in the production process.
Thanks to the innovative 3D scanner we are able to scan the interested anatomical site directly on the patient, in order to speed up the processing phases. In fact, this tool allows us to work directly on the scan made on the patient, allowing us to be able to intervene in the digital sculpture phase, and in the case of epithesis, to be able to view the effect of the final result.
Our innovative Design Technology consists in the exact reproduction of the contralateral limb in the morphology, coloring and reproduction of the resin nail through the creation of a monolithic mould.
This technology makes it possible to achieve a high degree of customization of the finished product, also and above all as regards the adaptability to the stump.
Thanks to Design Technology, we are therefore able to prosthesize and even the most atypical stumps and create the product based on the patient's needs, case by case.