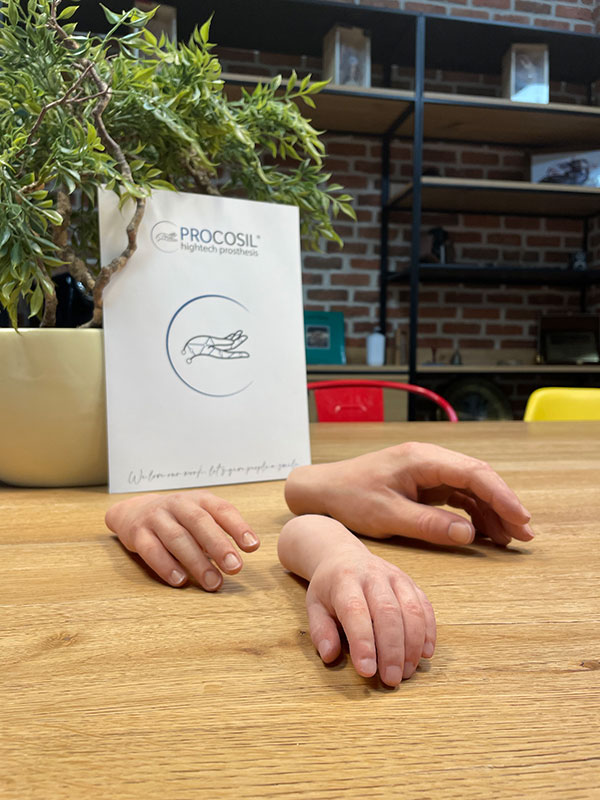 Where did we start and where are we now
We have been using an original system for making silicone prostheses since 1996. The Procosil center specializes in the creation of silicone cosmetic prostheses for the upper, lower limbs and maxillofacial.
In these almost 30 years of presence in the prosthetic field we have achieved and implemented a unique and incomparable technology, but we are always on the constant search for new materials and technologies and willing to implement new techniques.
We have established our roots in San Marino, one of the oldest republics in the world located within the Italian territory, expanding our market more and more until today we collaborate with a large part of the world.
In fact, our goal is to create work synergies by relying on selected partners in the orthopedic sector. Thanks to these consolidated collaborations and cutting-edge technology, it is possible for us to work remotely through training courses given directly to our future collaborators or, if this is not possible, through the organization of trips for our specialized technicians.
This therefore allows for further care for the patient, who in this way will not be forced to travel, but thanks to our wide network of contacts, he will be able to refer to the nearest center.
Distance, therefore, in no way interferes with the level of customization that we are able to provide to our prostheses and in no way penalizes the patient in the care and support that we will provide, in this case, through our trusted partners.
Our staff consists of: